Wie nett ist das denn von J.Cole?!
Weil er Bock hatte oder weil es die Plattenfirma vielleicht auch angeordnet hat, verschenkt der Rapper heute seinen neue EP Truly Yours! Und ein nettes Briefchen gibt es auch!
Vier neue Songs und ein unveröffentlichter aus dem Jahre 2009 sind auf der EP.
Hier geht's zum GRATIS DOWNLOAD LINK
(Ihr müsst auf "Click here to start download from sendspace" klicken!)
Wieso J. Cole das macht, soll er euch am besten selbst erklären…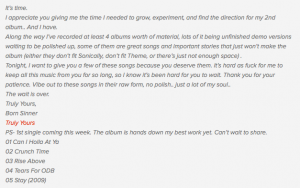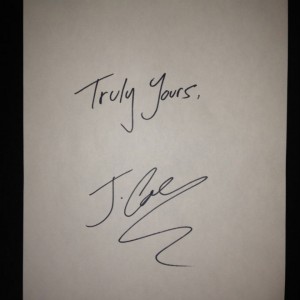 Work Out (2011) ist mein Lieblingstrack von J.Cole!
[youtube]http://youtu.be/6PN78PS_QsM[/youtube]
Enjoy the music, lovely people!
Ähnliche Beiträge