Hallo, mein Name ist Christl Clear und ich bin die Queen of Flecken! So nennt mich Mr.Clear jedenfalls gerne. Ihr müsst wissen, ich ziehe Flecken magisch an. Ich persönlich würde ja behaupten, dass es sich hierbei um ein Phänomen handelt, aber meine Mutter meint, das war schon immer so. Somit kann ich ja eigentlich nichts dafür. Eigentlich …
Jedenfalls ist es diesem Umstand zu verdanken, dass ich bis vor Kurzem kaum Weiß getragen habe. Es hatte ja schließlich niemand etwas davon. Weder ich, meine Mitmenschen, die mich regelmäßig auf meine Flecken aufmerksam gemacht haben und mein Outfit schon gar nicht. Außerdem habe ich mich schnell einmal angepatzt bevor ich überhaupt das Haus verlassen habe und wenn ich es irgendwann doch geschafft habe fleckenfrei raus zu kommen, war da noch das Problem mit dem MakeUp.
 Logischerweise trage ich braunes MakeUp und das sieht man besonders gut auf weißer Kleidung. So lange noch niemand Schminke erfunden hat, die nicht abfärbt, kann ich daran nichts ändern. Also musste ich tricksen und schminken mich seitdem nur bis zu den Wangenknochen, wenn ich etwas helles trage. So bleiben meine Looks weiß und ich muss nicht auf Highlighter verzichten. #SoSmart
Aber alles auf die Flecken wäre auch unfair. Denn in Wahrheit war ich nie ein Fan von "All White Looks". Ich habe immer die schlimmsten Dinge damit verbunden: Unterwäsche in der falschen Farbe, Edelprolo-Parties in Kärnten und Sekten. Ja, Sekten, die Nigerianer unter euch wissen was meine …  Rückblickend alles Blödsinn, wie ich feststellen musste. Ich musste mich nur daran erinnern, das viele Regeln da sind, um gebrochen zu werden. Ganz besonders die in der Mode. Also habe ich hier ein reinbeißen T-Shirt mit einem leicht wollweißen Rock und schneeweißen kombiniert und irgendwie macht es Sinn. Obwohl die Farbtöne nicht zu 100% zusammen passen.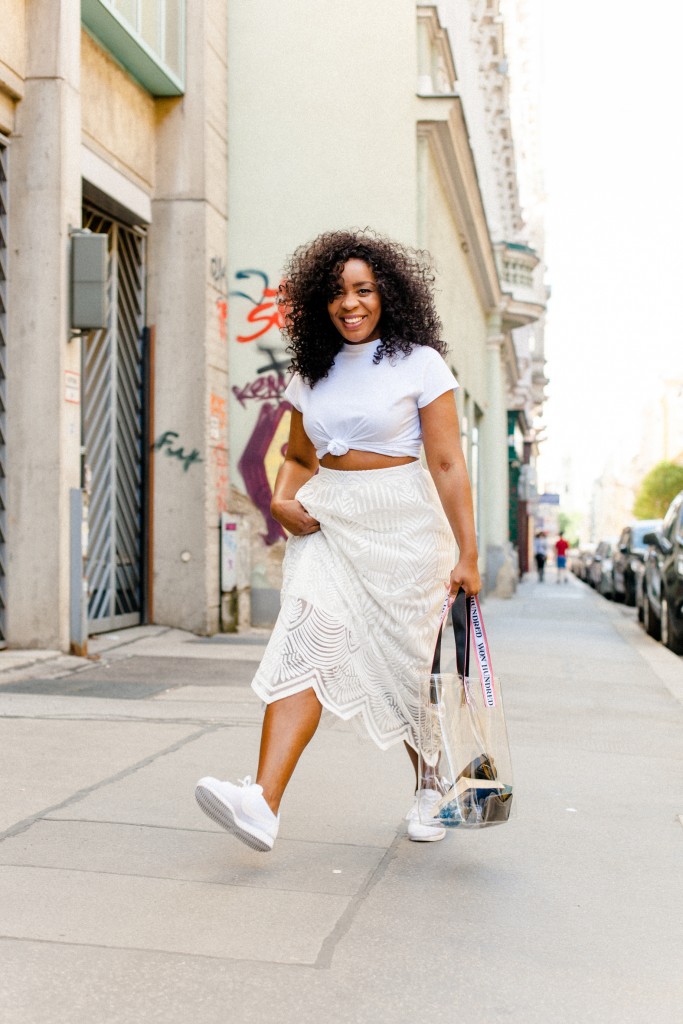 Die vielen Blicke, die ich kassiert habe, hatten aber nichts damit zu tun. Die schieb ich eher auf meine Tasche. In die kann man nämlich ohne weiters rein schauen und es ist auch okay für mich. Im Grunde hilft es mir dabei mein Dasein als Taschen-Messy zu bewältigen. Aber das ist eine andere Sache.
Im Grunde finde ich die Tasche einfach so cool und weil sie ja Strenggenommen gar keine Farbe hat, passt sie eigentlich ur gut zu meinem Look.
Und was ist die Moral der heutigen How To Survive in Style Geschichte? Dass man ab und an, ruhig auf das pfeifen muss, was einem vorgeschrieben wird, damit man auch mal auf Neues kommt. Das gilt meiner Meinung nach übrigens nicht nur in der Mode.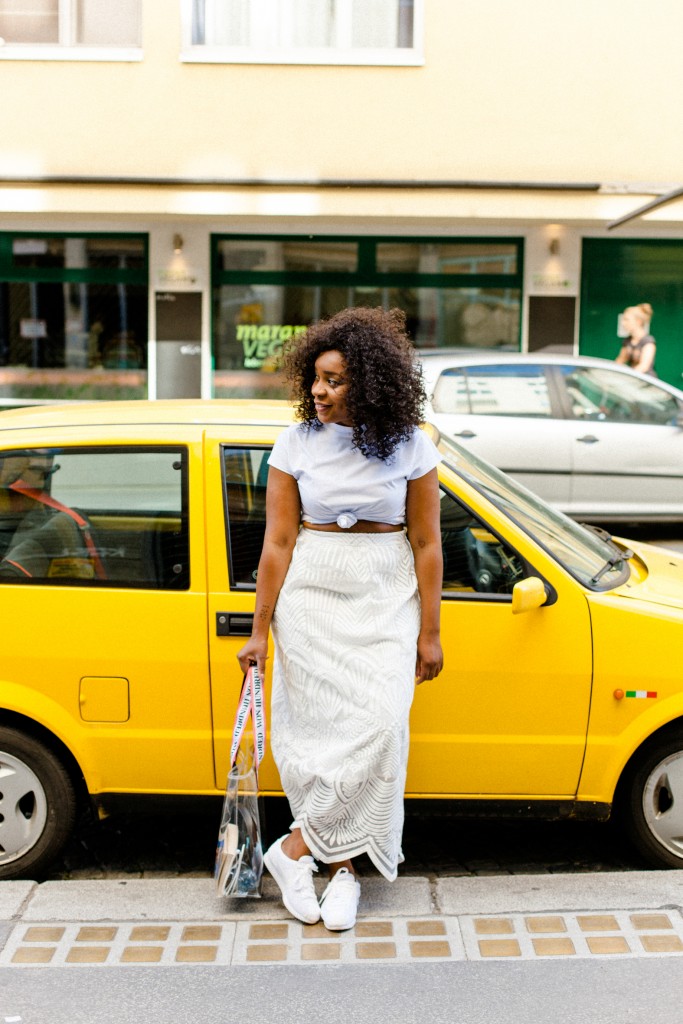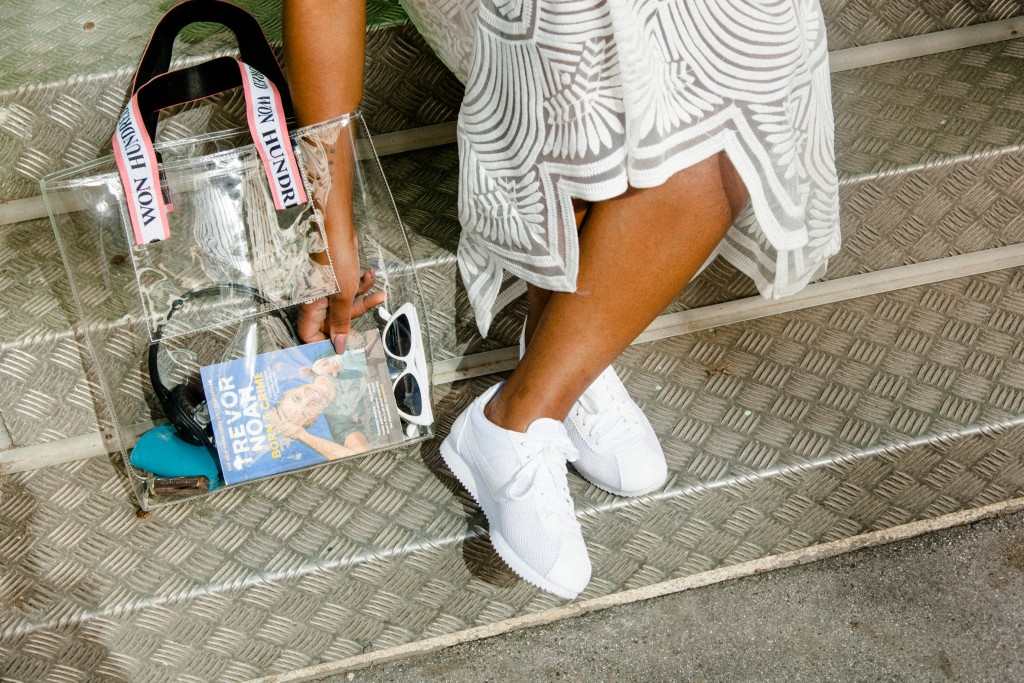 WHAT I'M WEARING: 
Shirt: Won Hundred über Zalando 
Rock: Desigual über Zalando 
Sneakers: Nike über Zalando 
Tasche: Won Hundred über Zalando 
CRWLVE:
Fotos: Xenia Trampusch
Ähnliche Beiträge