Langsam aber sicher wird es kalt draußen! Das ist aber längst kein Grund wie ein Polarforscher herum zu laufen! Ein bisschen Sexappeal geht immer… mit diesen Pieces ganz besonders!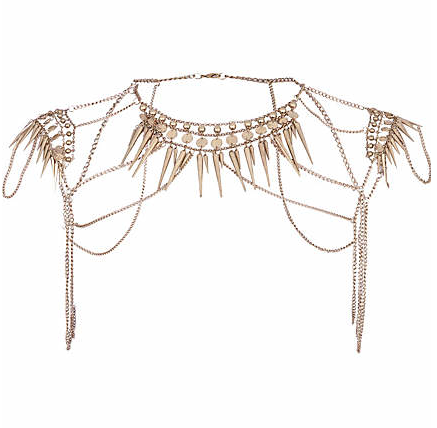 All over your body! Das hier ist eine Bodychain und die passt nicht nur besonders gut zu einfärbigen Basics, sondern ist auch bestimmt ein Icebreaker auf jeder noch so lahmen Party. Gesehen bei Riverisland.com (€ 45,–)
Booksmart. Was hier so wunderschön ist, das es fast als heilige Schrift durchgehen könnte, ist einer von vielen Kalendern und Notizbüchern von Paperblanks. Gibt es in 7 verschiedenen Größen und wird euch das Leben um einiges erleichtern. Ich spreche aus Erfahrung! (ab € 7,99. Händlerübersicht auf paperblanks.de)
50 Shades Of Sexy. Ihr seht richtig! Das sind Nippelsticker (€ 19,90) und eine Boudoir – Gerte (€ 15,90) aus der Kollektion "Luce" von Intimissimi! Ich vertrau jetzt einfach auf eure Fantasie und kommentiere diese rattenscharfen Teile nicht weiter!
ROCK and Roll. Dieser bestickte Rock von Berschka (€ 29,99) birgt die Gefahr, dass man ihn jeden Tag anziehen möchte! Das ist zwar problematisch, aber verständlich! Der Mini ist übrigens aus "veganem  Leder" !
Strippet Down. Nude Nails sind hoffentlich noch gaaaanz lange der heiße Scheiß! Dann kann ich nämlich die drei Fläschen, die ich von diesem Max Effect Nagellack von Max Factor (€ 4,99) in der Farbe "Hot Coco" gekauft habe, in Ruhe aufbrauchen.
Pretty fly for a white watch. Eine Uhr von Swatch geht immer, weiß geht immer und schwarz geht auch immer! Es gibt also keinen Grund diese Uhr nicht haben zu wollen. Die ist übrigens sehr wohl available – in jedem Swatch-Store! (€ 45,–)
Wer schön sein will muss leiden. Das wird einem nämlich in diesen Booties von Buffalo (€ 99,99.–) auf Dauer nicht erspart bleiben. Denn so hübsch die spitzen Stiefeletten mit dem Bleistiftabsatz auch aussehen, bequem ist vermutlich etwas anderes. Aber schön sind sie und das ist bei uns Frauen ja bekanntlich das einzige, was zählt!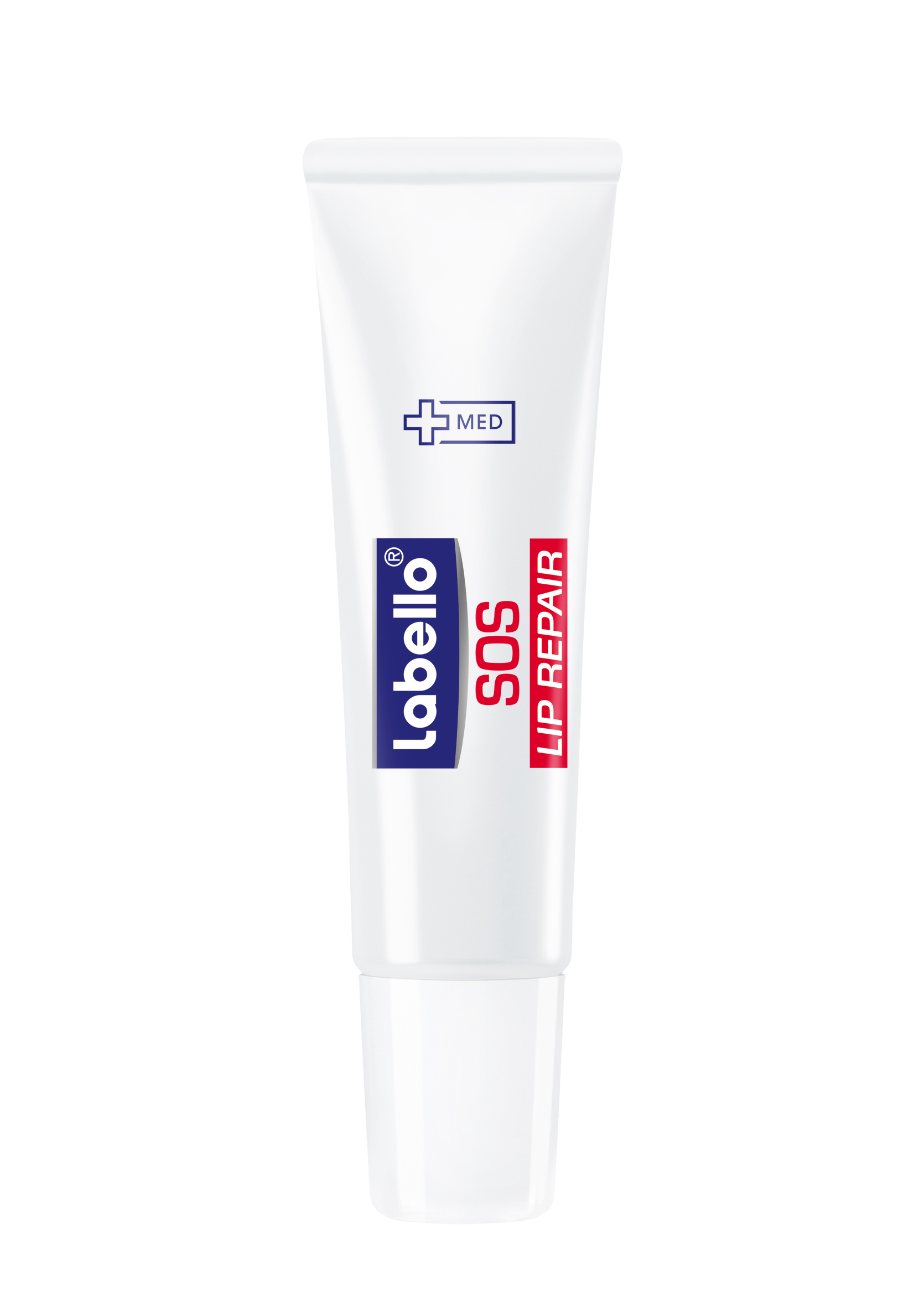 Küsschen. Der Winter bringt Schnee, Kälte, Eis, Heizungsluft und spröde Lippen. Ihr braucht also dringend immer eine Lippenpflege dabei, die der Trockenheit den Kampf ansagt. Und wie der Zufall es will, weiß ich, was der beste Stoff ist:
SOS Lip Repair von Labello (€ 2,99).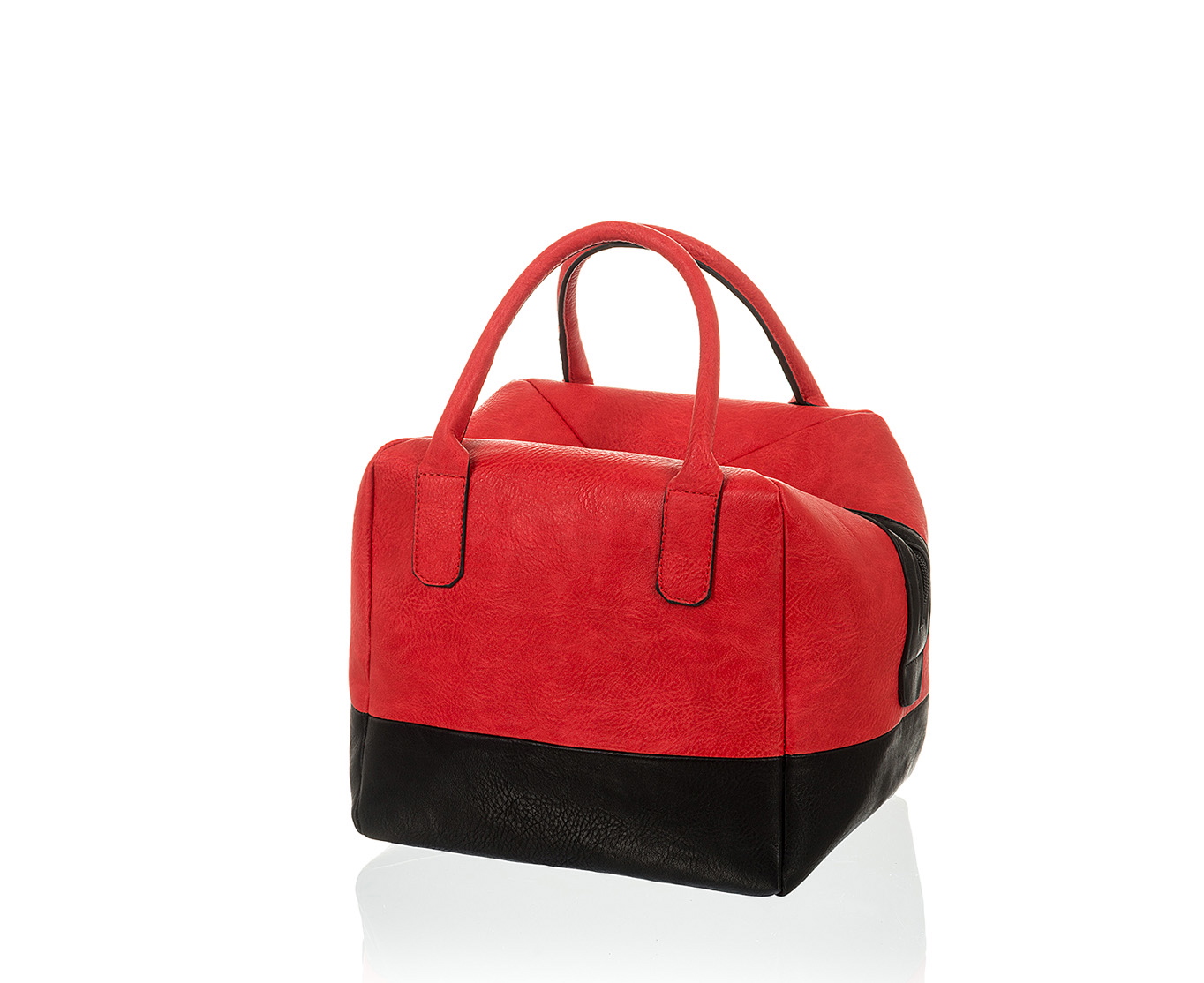 Eckpunkte! Diese stylische Handtasche von Jello (€ 24,95) punktet nicht nur mit ihrer lustigen Form, sondern auch mit der super Farbkombi. Und dafür muss man nicht einmal ein Fan der Chicago Bulls sein.
Royale Musik. Lorde ist zwar erst 16, hat aber mit Royals schon einen internationalen Nummer eins Hit und mit Pure Heroines ein Nummer eins Album vorzuweisen. Anders als die meisten Teenage-Sänger kann man sich Lordes Musik anhören ohne Gefahr zu laufen an Ohrenkrebs zu erkranken.
Ähnliche Beiträge