Dieser Justin Timberlake ist mir nicht mehr feierlich! Zuerst lässt er sich jahrelang nicht blicken, um dann mit gleich zwei Alben, einem Film, einer Hochzeit und Gott weiß noch was wieder aufzutauchen. Und als ob das nicht reichen würde, ist dann auch noch alles gut, was der Typ macht. Wir reden hier ja immerhin noch von Justin Timberlake und nicht von Justin Bieber.
Sein neuerste Streich: Ein Video zu TKO, dem zweiten Song aus der aktuellen Platte The 20/20 Experience – 2 of 2, für das er sich niemanden geringeren als Riley Keough ins Boot geholt hat. Fall ihr jetzt auf Anhieb nicht wisst, wer das ist, ist das nicht schlimm. Riley ist Elvis Enkeltochter und wenn man ganz genau hinsieht, erkennt man das auch. Die 24jährige hat zwar in einigen Filmen mitgespielt und Robert Pattinson dabei geholfen haben über Kristen Stewart hinweg zukommen, aber das war's auch schon. Vielleicht gelingt ihr ja dank Timberlake der Durchbruch in Hollywood. Man kann ja nie wissen!
Das Video selbst ist mit seinen über sieben Minuten super gelungen und spannender als der Song selbst. Der ist nämlich gut, aber mit Timberland im Hintergrund nun wirklich nichts neues mehr. Das ist aber auch halb so schlimm, weil man sich ja sowieso auf den schönen Justin und die schöne Riley konzentriert.
Dass die böse Freundin JT im Video noch schnell eine Jacke angezogen haben muss, nachdem sie ihm die Pfanne übergezogen und ihn an den Pickup-Truck gehängt hat, damit ihm ja nicht kalt wird, wenn sie ihn über den Jordan und somit in die ewige Verdammnis schickt, lassen wir außer Acht. Das ist bestimmt kein Regiefehler, sondern ein gut durchdachter Plan die hübsche Lederjacke noch präsentieren. Wieso auch nicht?! Die Labels Simon Miller und AllSaints werden die Teile ja nicht umsonst zur Verfügung gestellt haben!
Alles in allem ist das Video zu TKO mit seinen düsteren Farben, der hübschen, aber bösartigen Rothaarigen, dem scharfen Justin und der dunklen Storyline super! Ob mich das Lied jemals überzeugen wird, weiß ich nicht so genau, aber das ist ja egal. Es kommt von Justin Timberlake! Der darf in Christlclears Welt sowieso machen, was er will. He will always be loved!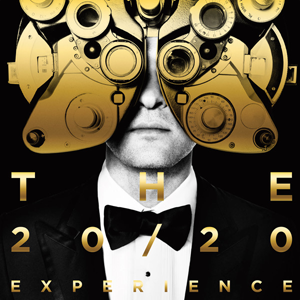 Ähnliche Beiträge