… und aus irgendeinem mir unerklärlichen Grund wird diese Hochzeit mehr ghyped als die erste Mondlandung.
Ich gehöre ja auch zu den Perverslingen, die "Keeping Up With  The Kardashians" schauen, und trotzdem verstehe ich die Aufruhr rund um diese Hochzeit ganz und gar nicht. Aber scheinbar gehört es zum guten Ton, etwas darüber zu schreiben, also tue ich das auch.
Kim und Kanye haben also geheiratet und sind nun hoch offiziell KIMYE! Beziehungsweise Kim Kardashian und Kanye West. Kim gibt nämlich ihren Million-Dollar-Name nicht ab, um dann schlicht und einfach West zu heißen.
Geheiratet wurde in Florenz, in diesem eigens für Kim angefertigtem Kleid ( $ 2.1 Millionen ) von Givenchy. Es ist übrigens Kims dritte Hochzeit!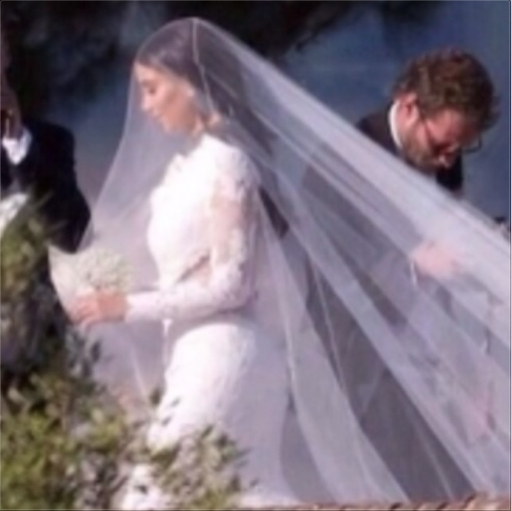 Kanye und Baby North trug ebenfalls Givenchy und angeblich auch weiß. Dass die ganze Familie in Givenchy gekleidet waren liegt daran, dass Riccardo Tisci, der Chef Designer des Labels, ein guter Freund von Kanye ist.
Das Ja-Wort haben sich Kim und Kanye gestern, am 24.Mai um 18h im Forte di Belvedere in Florenz  gegeben. Natürlich im Zuge einer exklusiven Veranstaltung bei dem John Legend und Andrea Bocelli ($1.7 Millionen) für die musikalische Untermalung sorgten.
Falls jemand von euch mit dem Gedanken spielt auch in dieser exquisiten Location zu heiraten oder ein anderes freudiges Ereignis zu feiern, mit € 300.000,- ($410,000)  seid ihr dabei. Ohne Catering und Personal natürlich!
Wie es sich gehört, gab es am Abend davor ein Pre-Wedding-Dinner ($681,600,) bei dem Lana Del Rey als Überraschungs-Act aufgetreten ist.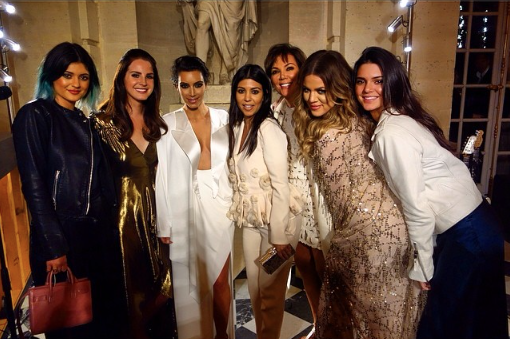 Und davor wurde mit ihren engsten Freundinnen in Paris gepoltert. Inklusive Dinner, Party und Feuerwerk. ($20,4480)!
An den Gerüchten, dass Jay Z Kanye Wests Trauzeuge sein wird, war nichts dran. Der ist gar nicht erst aufgetaucht und hat, anstatt seinem besten Freund am wichtigsten Tag seines Lebens zur Seite zu stehen, mit seiner Familie in den Hamptons Urlaub gemacht.  Zu ihrer Verteidigung: Die Carters hatten zwei beschissene Wochen hinter sich und müssen nach der Aufzugs-Sache einiges aufarbeiten.
Apropos Aufarbeiten.
Rob Kardashian, der jüngste Brüder, ist am Tag der Hochzeit hysterisch wieder nach L.A. abgeflogen. Angeblich gab es mal wieder ein riesen Drama, weil er sich ausgeschlossen und nicht wohl gefühlt hat.
Verständlich, schließlich reden alle ständig über sein Gewicht. Da würde ich auch nicht zur Hochzeit meine Schwester gehen…NOT! Aber jedem das seine.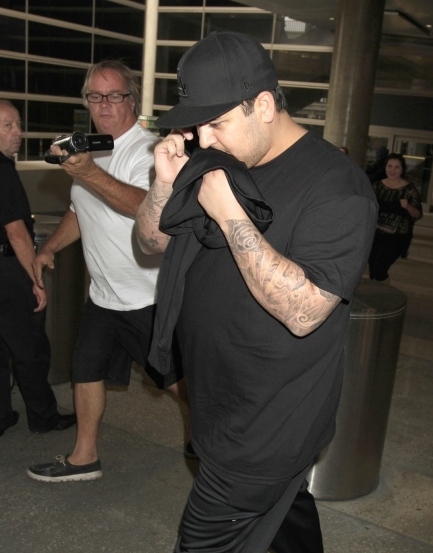 Alles in allem, dürfte es trotzdem ein gelungener Abend gewesen sein, aber das werden wir spätestens in ein Paar Monaten erfahren wenn es auf E! Entertainment ausgestrahlt werden. Dann wissen wir auch, ob die 14,7 Millionen Dollar, die sie letztendlich für ihren großen Tag ausgegeben haben, gut angelegt waren.
In diesem Sinne: MAZEL TOV, KimYe und jetzt fahrt bitte endlich auf Flitterwochen, wenn's geht für sechs bis zwölf Wochen, damit wir ein bisschen Ruhe von euch haben!
Ähnliche Beiträge