Ja, ich habe es auch schon einmal gemacht! Ach, was heißt einmal, ich hab es schon öfter getan: Ich habe mir die Prositierten in den Schaufenstern des amsterdamer Rotlichviertels angeschaut. Es fasziniert mich einfach jedes Mal auf's Neue!
Zugegebenermaßen habe ich mir nicht allzu viele Gedanken darüber gemacht, wieso diese Frauen in "De Wallen" hinter Fensterglas versuchen ihren Körper zu verkaufen.  Vielleicht lag es an dem "Zustand" in dem ich mich in Amsterdam befand , vielleicht war ich aber auch einfach zu ignorant.
Fakt ist, dass ich mir bis jetzt noch nie wirklich den Kopf darüber zerbrochen habe, ob das Opfer von Menschenhandel sein könnten.
Dabei sind das Frauen und immer öfter auch Männer, die unter falschen Versprechungen aus ihrer Heimat nach Westeuropa verschifft werden.
Umso besser, dass es Menschenrechtsorganisationen wie "Stop the Traffik" gibt, die mit Videos wie diesen daran erinnern.
Menschenhandel ist ein immer größer werdendes Problem der westlichen Welt. Nicht nur, was den Sextourismus, sondern auch die Fashionwelt und noch viele anderen Bereiche unseres Alltags betrifft.
Wir vergessen oder blenden es nur immer öfter aus.
Was es genau mit dem Menschenhandel auf sich hat und wie ihr helfen könnt, erfahrt ihr auf der Homepage von STOP THE TRAFFIK.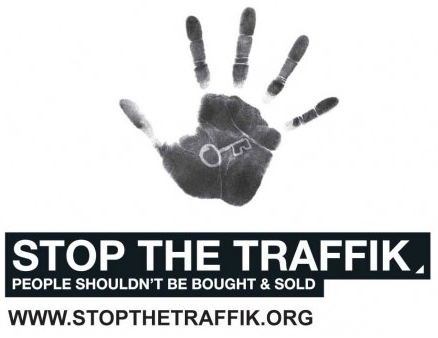 Ähnliche Beiträge