Schwarz ist das neue Schwarz!
Und weil heute Black Friday ist, dreht sich bei
Christl's Favorites alles um die Nichtfarbe.
Futuristische Sneakers, musikalische Klassiker, Handspangen und noch vieles mehr haben es diese Woche in die Top Ten der coolsten Teile geschafft. Oh, und ein schwarzer Lippenstift ist auch dabei… für die besonders mutigen unter uns!
Vergesst Miniröcke! Dieser heiße Lederrock von Miss Selfridges (über missselfridges.com, € 105) ist trotz oder
gerade wegen der Knielänge so viel sexier als alle anderen.
Seifenkiste. Reden wir es nicht schön, schwarze Seife sieht nicht besonders appettlich aus. Aber umso besser hilft sie gegen jede Art von Unreinheit, die euer Gesicht davon abhält (christl)clear zu sein. In Westafrika ist schon seit Jahrhunderten nicht mehr aus den Badezimmern wegzudenken, bahnt sie sich jetzt schon langsam ihren Weg nach Europa. Dudu Osun (zu deutsch "schwarze Seife") ist frei von jedem chemischen Schnickschnack und somit ein Segen für eure Haut. (Erhältlich u.a. bei Prosi.at, ca. € 3.-)
K.I.S.S.: Keep It Short and Simple! Trifft bei diesem Crop Top aus Wolle von Stradivarius (über stradivarius.com, € 19,99)  zu wie die Faust auf's Auge. Der kurze Pulli versteht sich übrigens prächtig mit einer weißen Bluse, die unten drunter durch blitzt, nur für den Fall, dass sich der erste Winterspeck schon am Bauch angesetzt hat.
Was ist es? Ist es ein Armband, ist es ein Gürtel oder ist es vielleicht doch ein Ring? Nein! Es ist ein Handspange!
Ohne Witz! Das funktioniert quasi wie ein Armreifen, nur um die Hand.
Somit ziert dieser lustige Moustache euren Handrücken. (Six, € 5,90)
Alles, was Flügel hat, fliegt! In diesem Fall direkt in meinen Schuhkasten. Dieser stylische Kick von Supra lässt mein Sneakers-Herz gleich viiiiiiel höher schlagen! Gibt's bei Snipes (über snipesshop.de, € 179,99)
Zugegeben, er ist nicht alltagstauglich. So ein schwarzer Lippenstift muss schon pipifein kombiniert und dann auch dementsprechend gerockt werden. Aber das ist noch die leichteste Übung von Ladies, wie wir sie sind.
Schwarzer Lippenstift darf bitte nur mit Rouge, Mascara und einem möglichst dezentem Lidstrich kombiniert werden,
sonst sieht man schnell einmal wie eine Grufti-Braut aus.
Dieses matte Exemplar hier ist übrigens von Illamasqua.
(über illamasqua.com, € 18,-)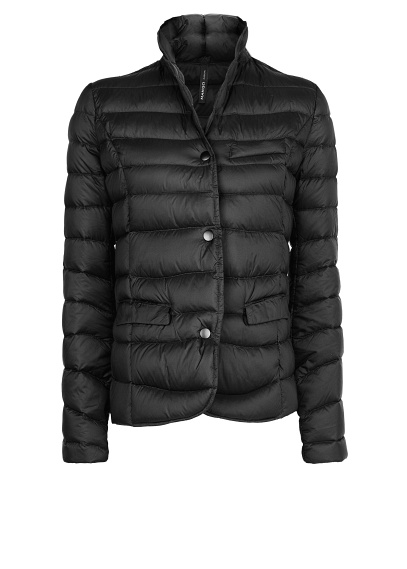 Jacke wie Blazer. Bei diesem Teil von Mango (€ 49,95,-) handelt es sich um einen Daunen-Blazer. Ja genau, eine Mischung aus Blazer und Daunenjacke! Die kann man unten drunter oder oben drüber tragen, weil sie leicht wie eine Daunenfeder auch ist. Ein längst überfällige Erfindung, wenn ihr mich fragt.
Runde Sache. Wer sagt, dass eine Clutch immer eckig sein muss. Diese hier von Zara (zara.com, € 49,99) ist mindestens
genauso geräumig wie seine Kollegen mit Ecken und Kanten.
Eiskalte Händchen… gehören mit den Faux Leather Handschuhen von Asos (asos.de, € 22,30) der Geschichte an!
Und als ob sie nicht ohnehin schon extrem cool aussehen, haben sie auch noch ein Band für's Handgelenk! It is love!
Legendary. Mit gerade 27 Jahren stirbt Amy Winehouse an eine Cocktail an Drogen und Alkohol. Hinterlassen hat sie der Welt drei sensationelle Studioalben, die allesamt Klassiker-Potenzial haben. Back To Black ist das zweite Album und mit Hits wie "Rehab", "Tears Dry On Their Own" und "You Know I'm No Good" das, das ihr 2006 zum internationalem Durchbruch verholfen hat.
Ähnliche Beiträge