Holy Mother of God! Oder sollte ich doch lieber Holy Mother Of Beyoncé sagen!?
Beyoncé Gisele Knowles hat gestern Nacht still und heimlich ihr fünftes Album BEYONCÉ veröffentlicht! Und wenn ich schreibe "still und heimlich", dann meine ich "still und heimlich"!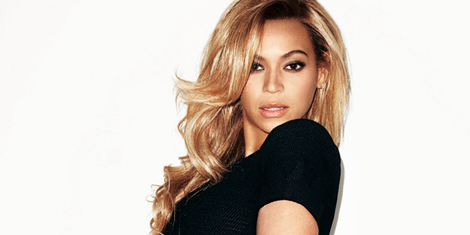 DON'T BEY–LIEVE THE HYPE
Es soll um die Musik und nicht um den Hype gehen, der um einen Recordrelease entsteht, so die Sängerin. Ist ja alles schön und gut, aber wer schafft es denn bitte eine Hype zu kreieren ohne einen Hype zu kreieren! Ahja! Beyoncé!
14 Songs und 17 Videos sind auf dem Album zu finden auf dem auch Jay-Z, Frank Ocean, Drake und Blue Ivy zu hören sind. Jap, ihr habt richtig gelesen! Queen Bey hat zu jedem Song auch noch ein Video gedreht. Es gibt zwar zu jedem Track ein Video, aber nicht umgekehrt. Vermutlich, weil Tracks wie "Grown Woman" oder "Standing On The Sun" eigentlich schon alte Hüte sind.
Wenn man es genau nimmt, muss sie sich jetzt um nichts mehr kümmern, kann sich zurück lehnen und zusehen, wie gleich mehrere ihrer Tracks gleichzeitig inklusive Video die Charts im Sturm erobern. Und das ohne nervige Publicity-Stunts!
Nur, um das noch einmal zu verdeutlichen: Beyoncé hat ein Visual-Album veröffentlich! Ein Album zum anhören und anschauen!
Vielleicht haben wir ja Glück und Beyoncé hat heute die Musikindustrie verändert! Dann müssen wir uns nicht mehr mit halbnackten Miley Cyrus Aktionen, verprügelten Rihannas, geschiedenen Katy Perrys und nach Aufmerksamkeit kreischenden Lady Gagas herumplagen.
BEYONCÉ IST AB HEUTE AUF iTunes ERHÄLTLICH!
Ähnliche Beiträge